Order online and enjoy Airpods Pro 2
Buy online through KNET, Credit Card or easy installments on Ooredoo ADD
This is your new selected number
Number Expires in 11 : 20s
Change Your Auto Selected Number
Enter a minimum 3 digits to search
Why to buy Airpods Pro 2 ( 2nd Generation)?
A Marvel of Modern Silence.

Featuring up to two times more noise cancellation than their predecessor, the H2-powered AirPods Pro are built to let you listen in peace. With control over what you hear — and don't hear — you'll be immersed in songs and podcasts like never before.
The H2 chip carries out more functions than ever, using computational algorithms to deliver even smarter noise cancellation, superior three-dimensional sound, and more efficient battery life — all at once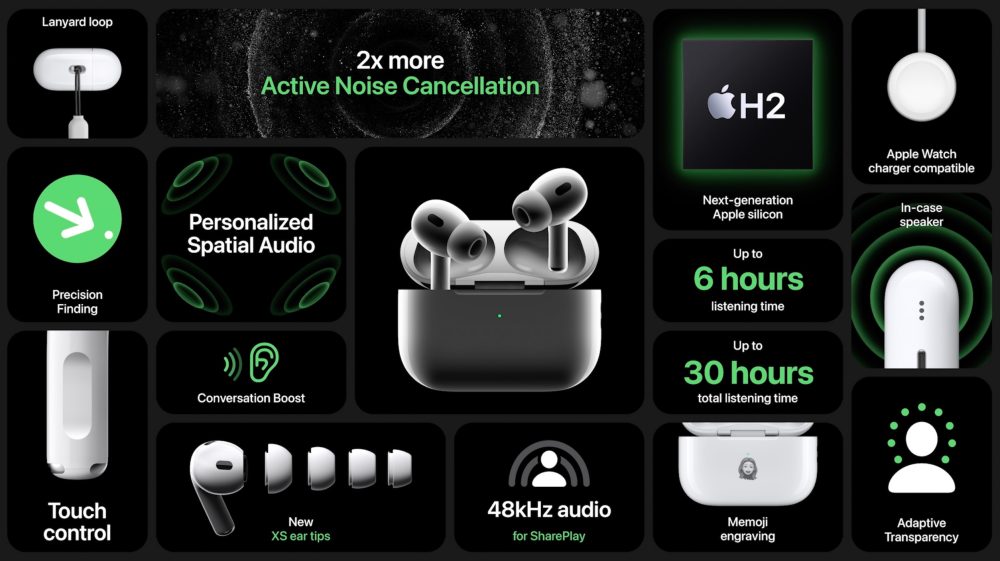 Adaptive Transparency
Harnesses the power of H2 to minimize the intensity of loud noises like sirens or power tools — so you can comfortably hear the world around you.
AirPods Pro have been reengineered for even richer audio experiences. Next-level Active Noise Cancellation and Adaptive Transparency reduce more external noise. Spatial Audio takes immersion to a remarkably personal level. Touch control now lets you adjust volume with a swipe. And a leap in power delivers 6 hours of battery life from a single charge.